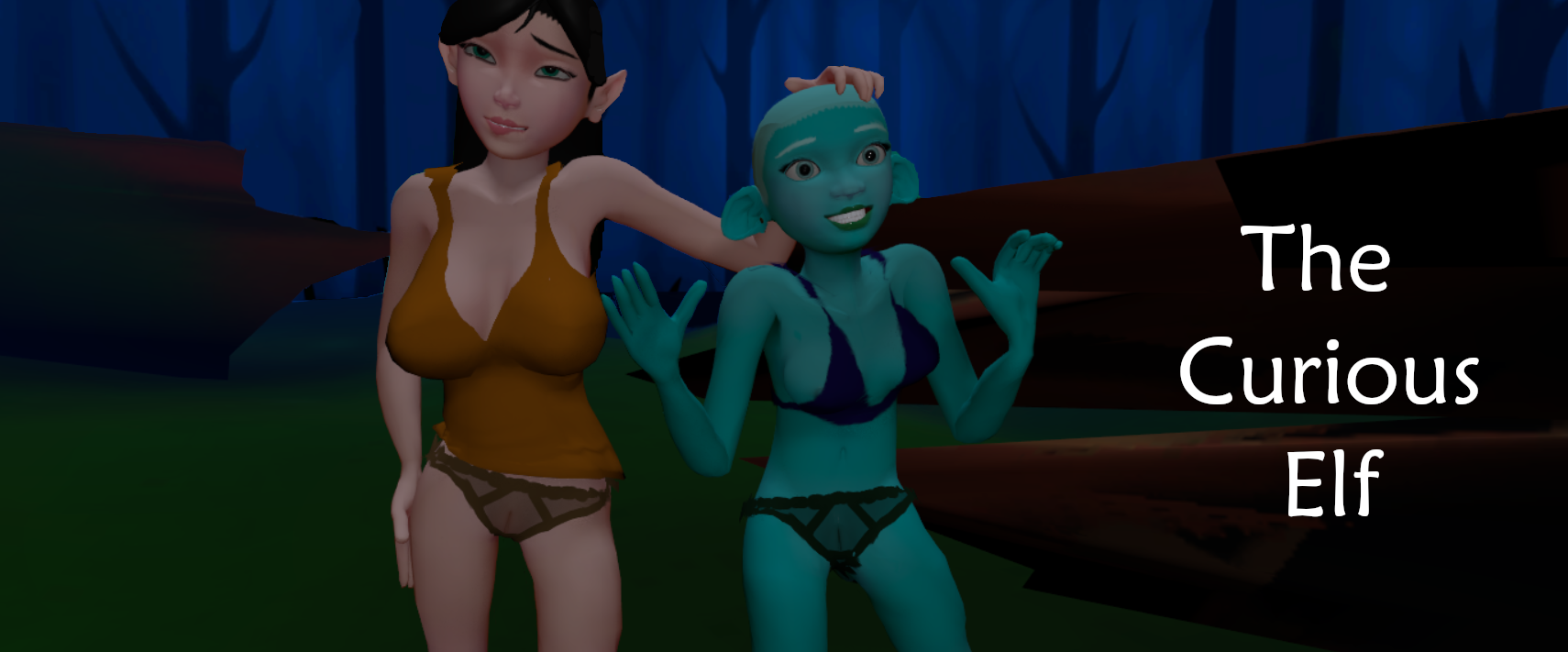 The Curious Elf (18+)
A downloadable game for Windows, macOS, and Linux

This is a 3D Fantasy Adult Visual Novel built on-top of the Godot game engine. All characters are full grown Adults (of different species). The story is dirty smut, so not exactly a long form romance novel. The characters of "The Curious Elf" do have unique personalities, motivations, and desires though.

A human man and elf woman meet for their monthly hookup deep in the forest and find an unexpected surprise. They love each-other and are a secret couple because of the human vs elf prejudices of their world.

250 pages
Each Page is Full 3D! Spin/Pan/Zoom the Camera around!
Looping Animations
Jiggle Physics
Sex Scenes
All Custom Art
To Run, download with a browser and unzip. Only works on Windows, Mac, and Linux.
Download
Click download now to get access to the following files:
The Curious Elf for Linux
57 MB
The Curious Elf for Mac
58 MB
The Curious Elf for Windows
56 MB
Comments
Log in with itch.io to leave a comment.
The game just doesn't open
Hi. You'll need to unzip it first.
After you'll find an "exe" and a "pck" file, in the same folder, if you are using Windows.
If you decided to rename the "exe", you'll need to make sure the "pck" has the same name. For example, "TheCuriousElf_WindowsDesktop.exe" and "TheCuriousElf_WindowsDesktop.pck" are the default names. They also need to stay in the same folder together.
This is how projects made with the Godot Game engine work. The "exe" is what you click to run and the "pck" file is all the art and game code.
Does this help? If not, could you tell me your operating system?
Hello
At first I'm sorry for my English, I'm Brazilian and I'm using Google translator.
As you deduced, I use windows. The game didn't open when I tried to open it by itch.io launcher, but I tried to download it directly in zip through the browser and the game opened. The launcher version still doesn't open, but I managed to play the game anyway.
Here is a screenshot of my operating system (64bits)

https://prnt.sc/u54iwt